Introducing the Keynote Speakers to the 16th International Conference of Sport Psychology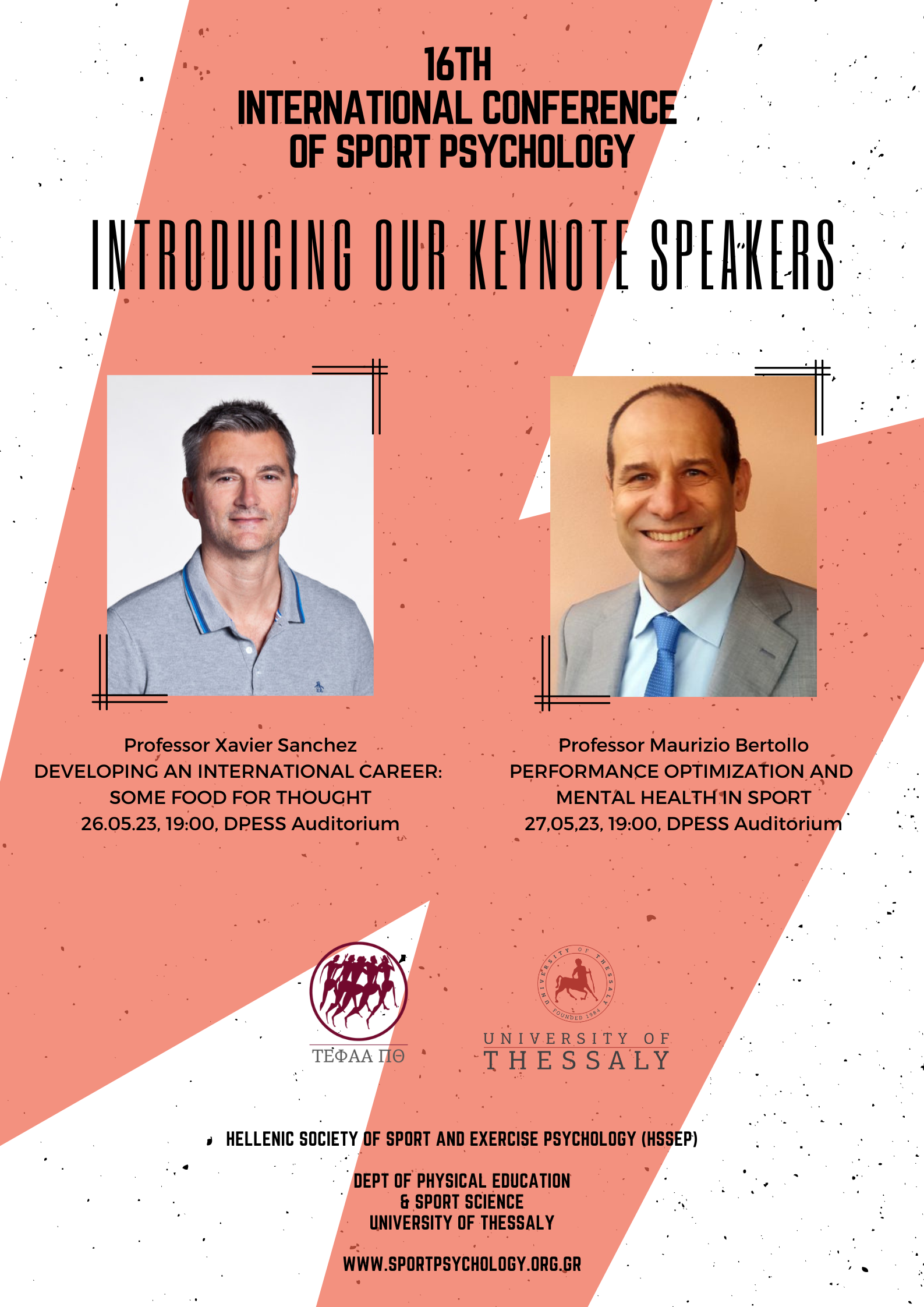 Introducing the Keynote Speakers of the 16th International Conference of Sport Psychology
The 16th International Conference of Sport Psychology is less than a month away and this is an ideal time to share with you some information about the keynote speakers that will be joining us. Two exceptional colleagues, Professor Maurizio Bertollo and Professor Xavier Sanchez, with great expertise and experience in European Sport Psychology will honor our Conference as Keynote Speakers. Their knowledge is sure to add to our discussions and inspire the delegates of our Conference.
Maurizio Bertollo, professor of Motor Behaviour and Sport Psychology at "G. d'Annunzio" University of Chieti-Pescara, is the current President of the European Federation of Sport Psychology's (FEPSAC) Managing Council, and also serves as the Vice-Director of the Behavioral Imaging and Neural Dynamics (BIND) Center. Professor Bertollo's work in the field of Sport Psychology is extensive and his keynote speech, titled "Performance Optimization and Mental Health in Sport" is something we look forward to with excitement.
Xavier Sanchez, professor at Université d'Orléans, also affiliated with Université Paris-Saclay and Halmstad Universit, has held various positions in past FEPSAC Managing Councils and has also notably served as the President of the first Managing Council of the European Network of Young Specialists in Sport Psychology (ENYSSP). His experience in several universities and countries across Europe will be reflected in his keynote speech, titled "Developing an International Career: Some Food for Thought", that will be exceptionally welcome from our younger audience.
We are looking forward with excitement to hosting them, and you, at our international event.