Intensive Course in Sport & Exercise Psychology 2022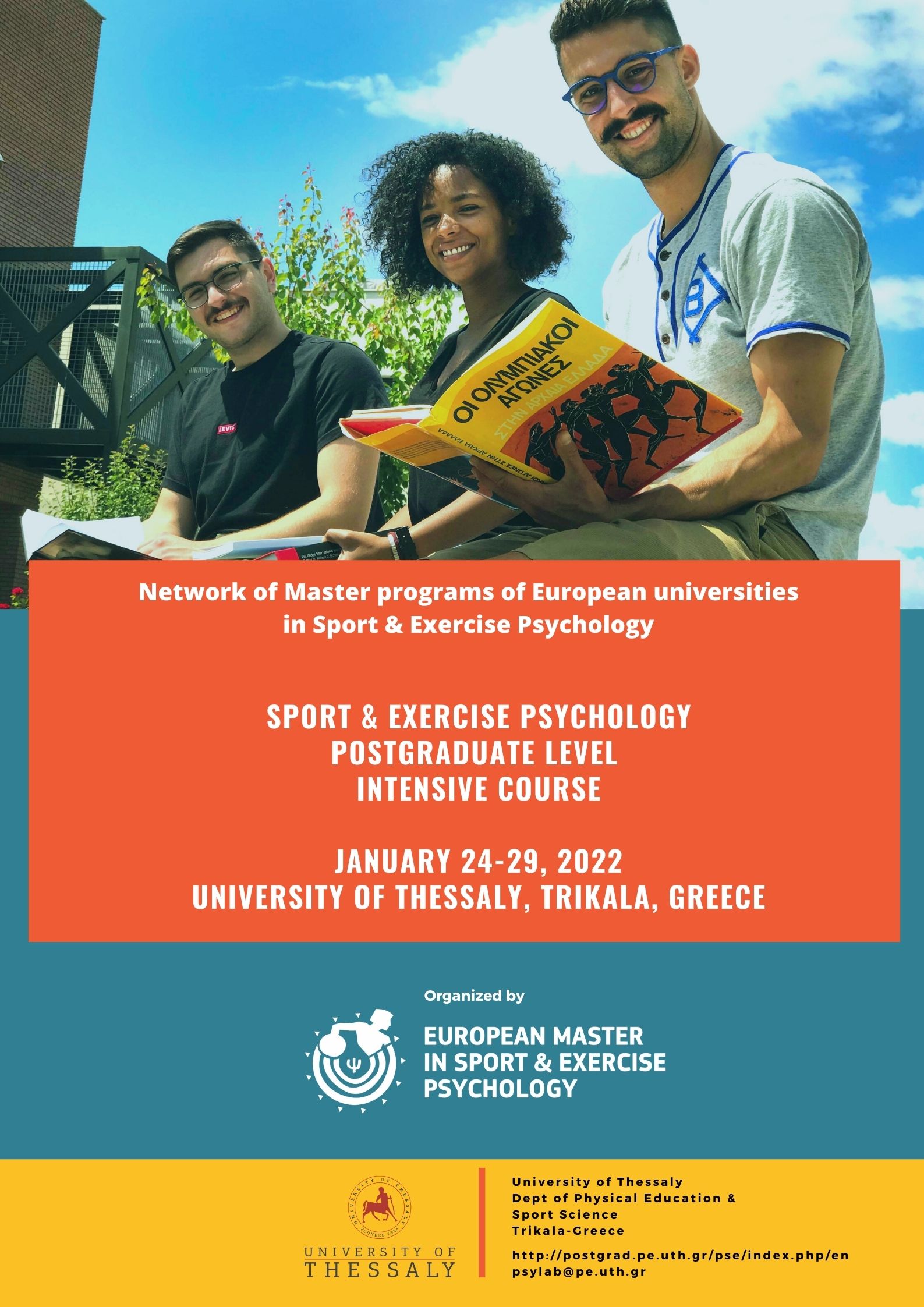 On the 24th of January 2022, we will have the honor of hosting this year's Intensive Course in Sport and Exercise Psychology. We are very pleased to host the course for the 7th time and we hope that, despite the obstacles presented by the pandemic, we will be able to retain the level of quality that participants have come to expect from us in the past.
Highly esteemed lecturers from the network of European Master's programs in Sport and Exercise Psychology will offer insights and do their best to inspire this year's participating students. Their enthusiasm and volunteerism are key elements of the positive reception the Intensive Course has been met with over the years and we are confident that this year will be no different. Past participants are now lecturers in the Intensive Course and we hope that a new generation of sport psychologists will be able to experience firsthand what this Course is all about. It is through their future development that we hope to keep this tradition alive for years to come.
THE LECTURERS
---




Chroni Stiliani
Inland Norway
University
of Applied Sciences
Norway
Hatzigeorgiadis
Antonis
University of
Thessaly
Greece
Selenia di Fronso
University "G.
d'Annunzio" of
Chieti-Pescara, Italy
Papaioannou
Athanasios
University of
Thessaly
Greece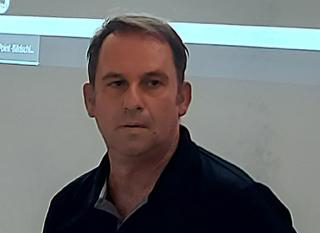 Christophe Gernigon
University of
Montpellier
France
Joan Pons
Universitat
Autonoma de
Barcelona Spain
Morres Ioannis
University of Thessaly
Greece
Julian Fritsch
Karlsruhe Institute of
Technology




Theodorakis Yannis
University of
Thessaly
Greece
Sascha Leisterer
University of Leipzig
Germany
Oliver Leis
University of Leipzig
Germany
Rita de Oliveira
London South Bank
University UK
THE TOPICS
---
CHRONI Stiliani - Inland Norway University of Applied Sciences, Norway: Going from
elite athlete-to-coach: The transition event and experience
HATZIGEORGIADIS Antonis - University of Thessaly, Greece: Self-talk in Sport
DI FRONSO Selenia - University G. d'Annunzio of Chieti-Pescara, Italy: Recovery in Sport
PAPAIOANNOU Athanasios - University of Thessaly, Greece: Self-Transcendence and
growth goals to promote well-being for all
GERNIGON Christophe – University of Montpellier, France: The dynamics of approach and
avoidance motivation in sport
PONS Joan – Universitat Autonoma de Barcelona, Spain : Coping in Sport: A cognitivemotivational-relational perspective
MORRES Ioannis – University of Thessaly, Greece: Exercise on prescription for depression:
Maximizing anti-depressiveness and minimizing attrition
FRITSCH Julian – Karlsruhe Institute of Technology, Germany: Emotions in Sport – a
focus on outward emotional reactions
THEODORAKIS Yannis – University of Thessaly, Greece: Sports against smoking and
substance use disorder
LEISTERER Sascha – Leipzig University, Germany: Students' affects and emotions in
Physical Education
LEIS Oliver – Leipzig University, Germany: Systematic Reviews
DE OLIVEIRA Rita – London South Bank University, UK: Visual perception in sports
You can find this year's Intensive Course Manual by clicking the following link: CLICK HERE