European Master (EMSEP) Poster in Sevilla ISSP World Congress!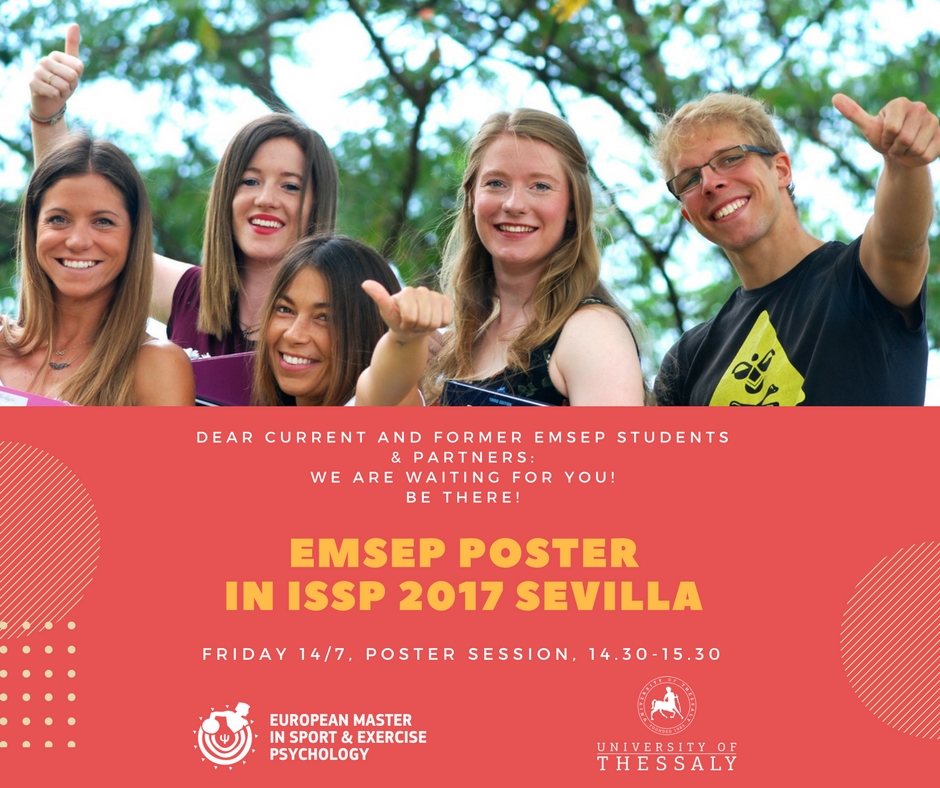 Dear all, students, former students, colleagues and partners of the European Master in Sport and Exercise Psychology and the Intensive program of it:
A poster concerning the career and employability survey of the EMSEP/EMSSEP programs for the years 2009-2016 will be presented in Seville,
ISSP World Congress, poster session S7, Friday 14, 14.30-15.30.
It would be highily important to us to be there! We are waiting for you!