Degree Structure
This is an 18 months course (3 semesters, 30 credits/ECTS on each semester). The first two semesters are class based while the third semester has two options Master Dissertation (research project) or another class based semester to fill in the remaining 30 ECTS.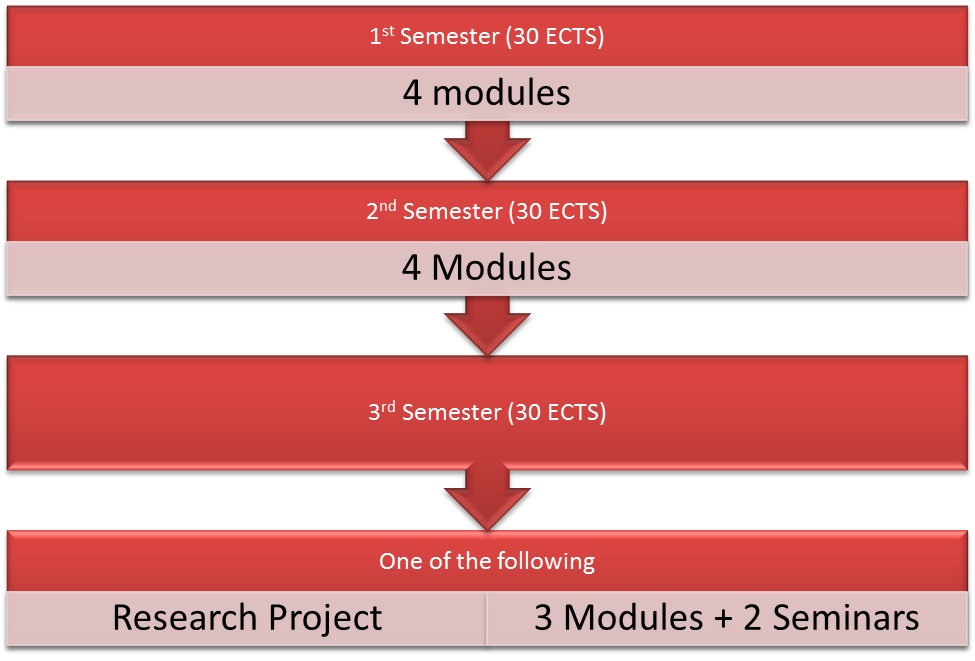 Module Delivery and Structure
The modules are organised in a way to fit current needs and maximize the use of state of the art technological tools and platforms. Basically all 12 classroom lectures have been pre-recorded and you are able to watch those lectures from the web at your own comfort. For each Module you will have to watch 3 lectures per month. You will visit our premises twice at every semester, at the beginning and at the end and during that time you will get practical and hands-on experience.