Download our ebook!
Sport and Exercise Psychology Master's Ebook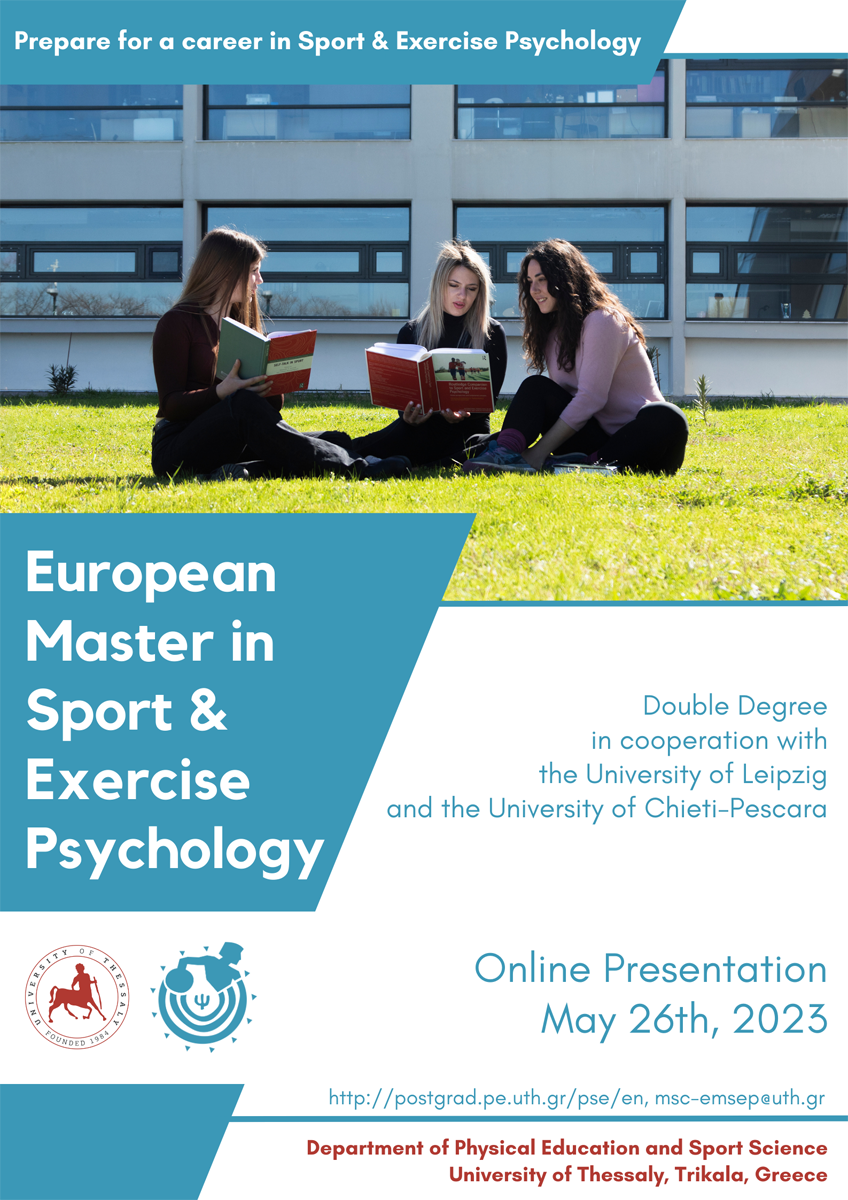 The aim of the program is to offer master's level education in the area of Exercise and Sport Psychology and to educate students to a professional level.
Students will acquire the necessary knowledge and competencies that will enable them to understand human behavior in exercise and sport contexts and to apply effectively their knowledge to enhance physical activity, health, well-being, and high performance in the areas of public health and sports.
Sport and exercise psychology seeks to understand psychological factors that occur in sports, physical activity and exercise. The focus is on behavior, emotions and cognitions of persons involved in sport and exercise settings, e.g. exercise participants, athletes, coaches, teachers, therapists, parents, spectators, officials etc. Sport and exercise psychology draws upon the scientific fields of psychology, sport, education and health sciences.
Please join us online on May 26th, 2023, at 12:15 Greek Time (EET) to learn more about our Master's Program!
You can watch the presentation by clicking on the following link and using the following credentials:
Click here to join the meeting
Meeting Number: 2743 583 1788
Meeting password: M44wE4RBpjF