European Master (EMSEP) Poster in Sevilla ISSP World Congress!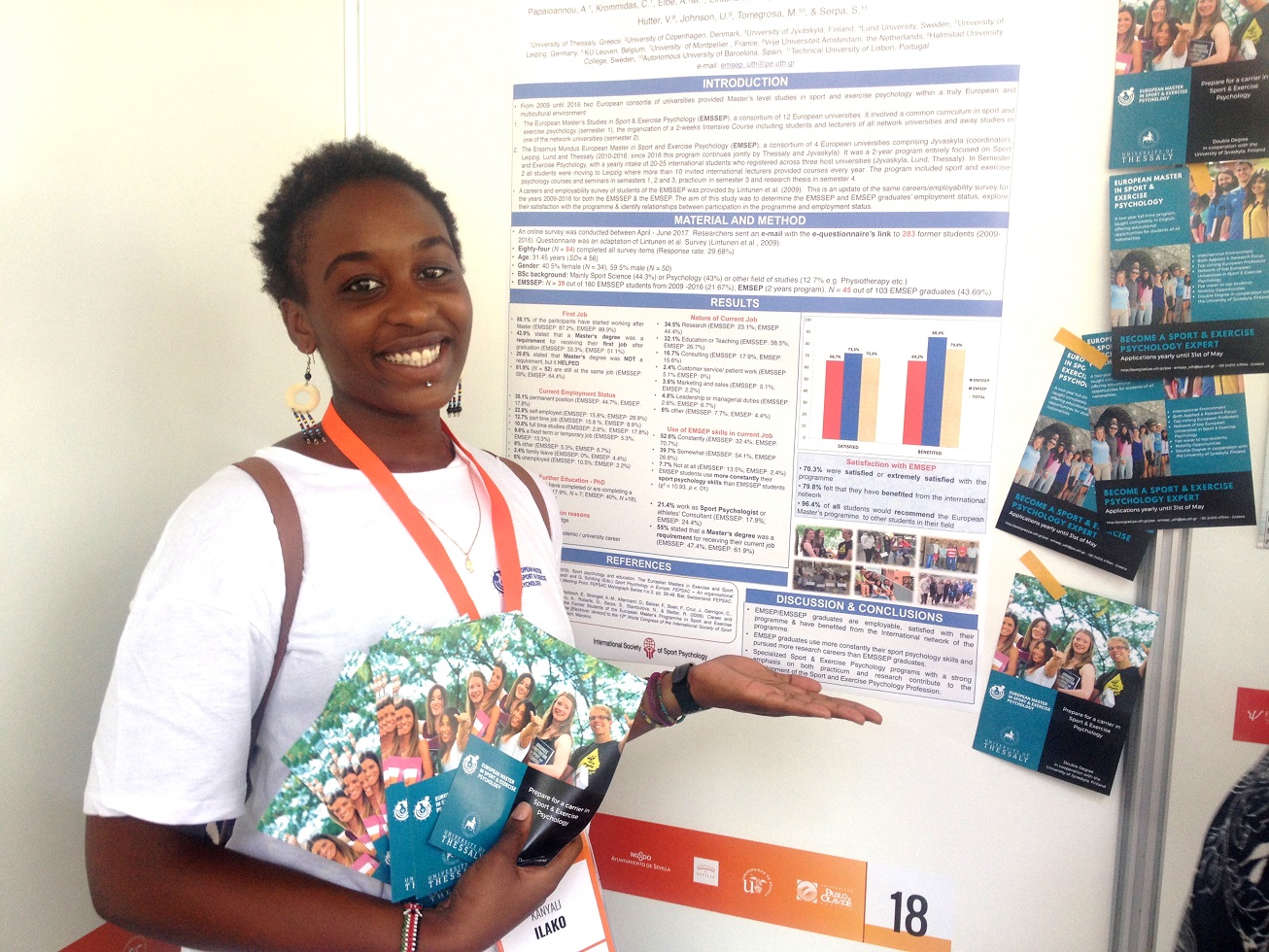 photo: Kanyali from Kenya, EMSEP postgraduate student, is presenting the poster with her colleagues! Thank you all :-)
---
The poster concerning the career and employability survey of the EMSEP/EMSSEP programs for the years 2009-2016 presented in Seville, ISSP World Congress, on Friday 14, 14.30-15.30.
Many of the current and former students, colleagues, Professors and Partners of the European Masters in Sport and Exercise Psychology were there on a very hot day (around 43 °C) but very happy atmosphere!
We would like to thank you all for being there, especially the postgraduate students who presented the poster, and hope to see you in the next congress too!
---
Photos
---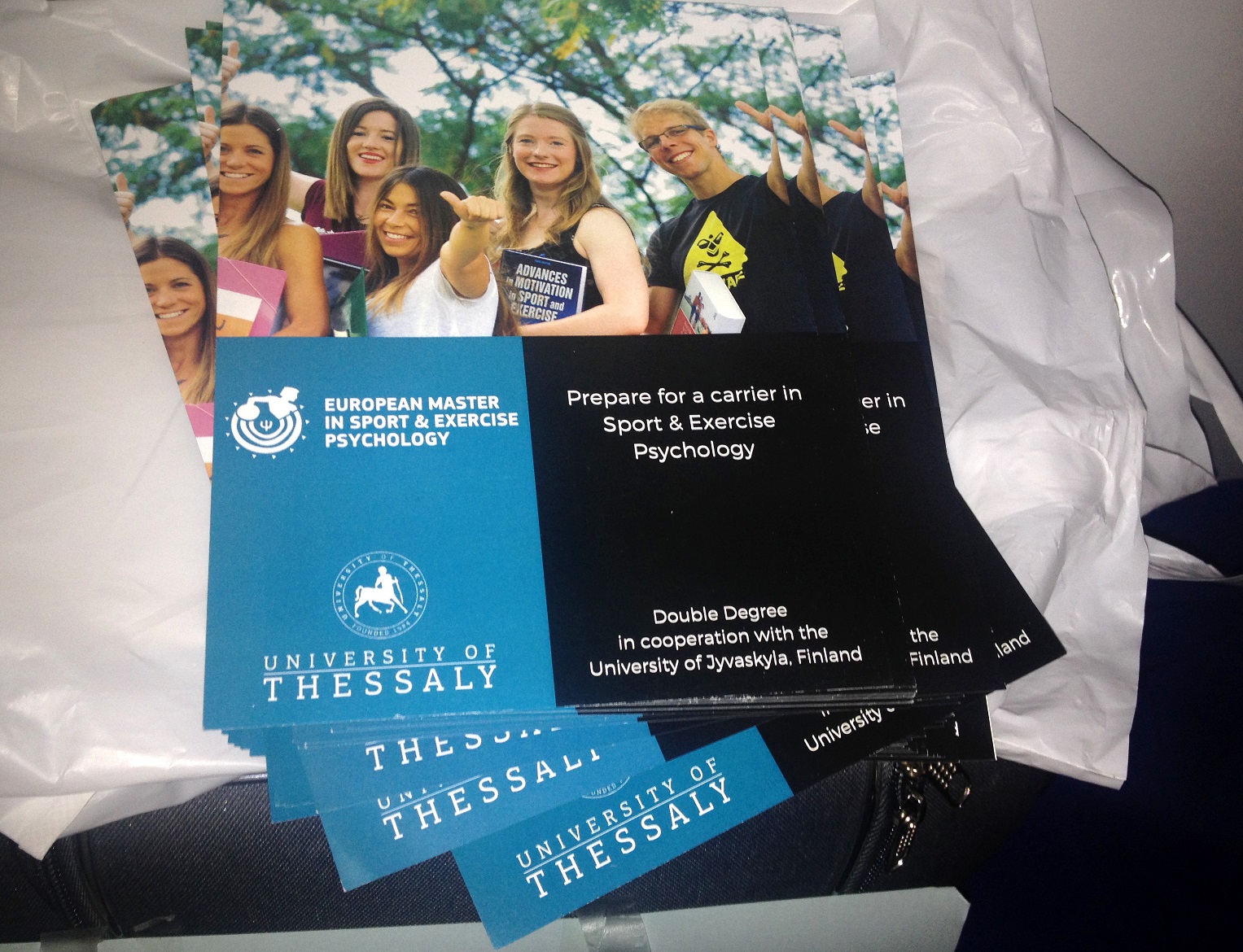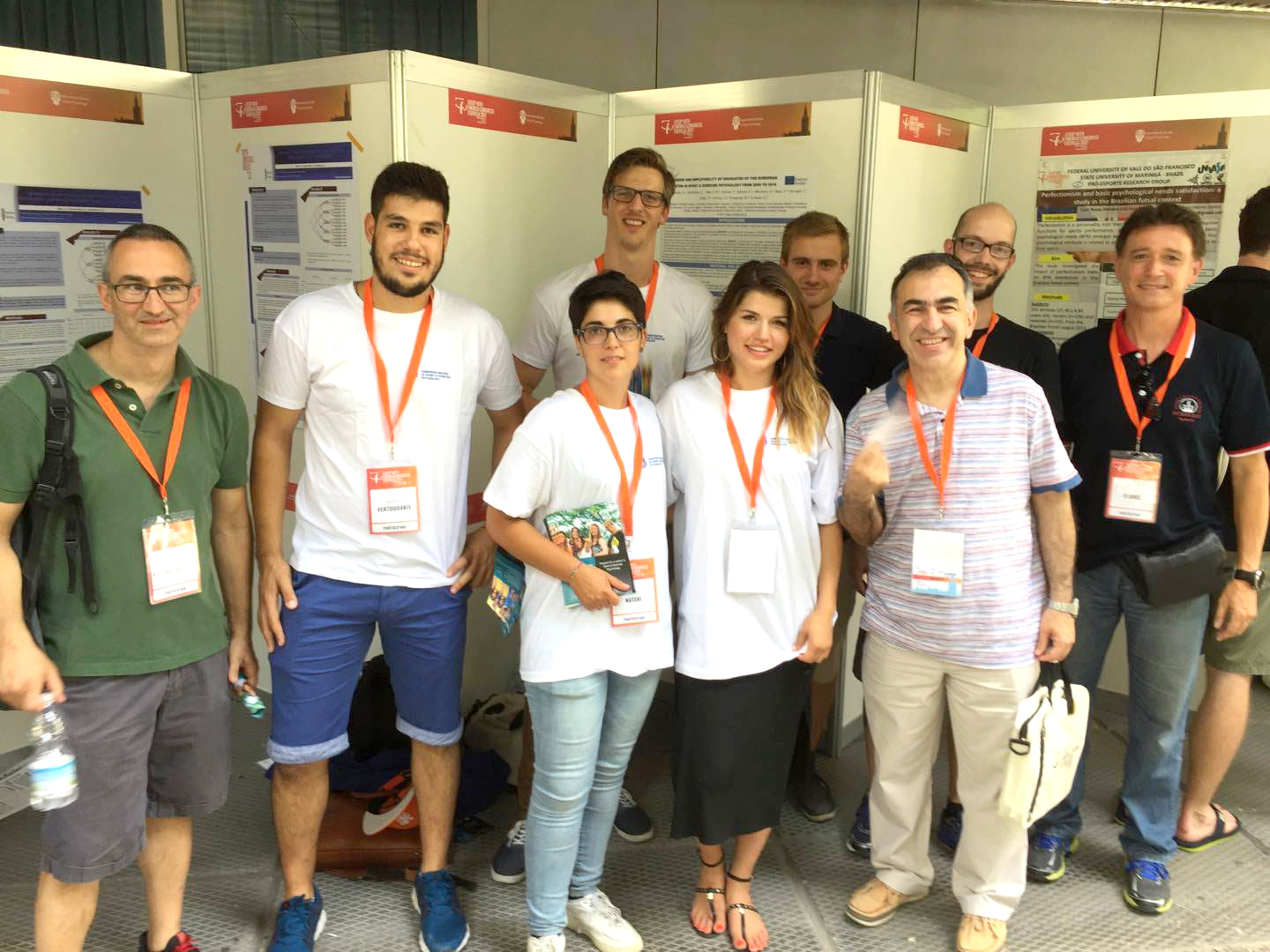 With EMSEP current and former postgraduate students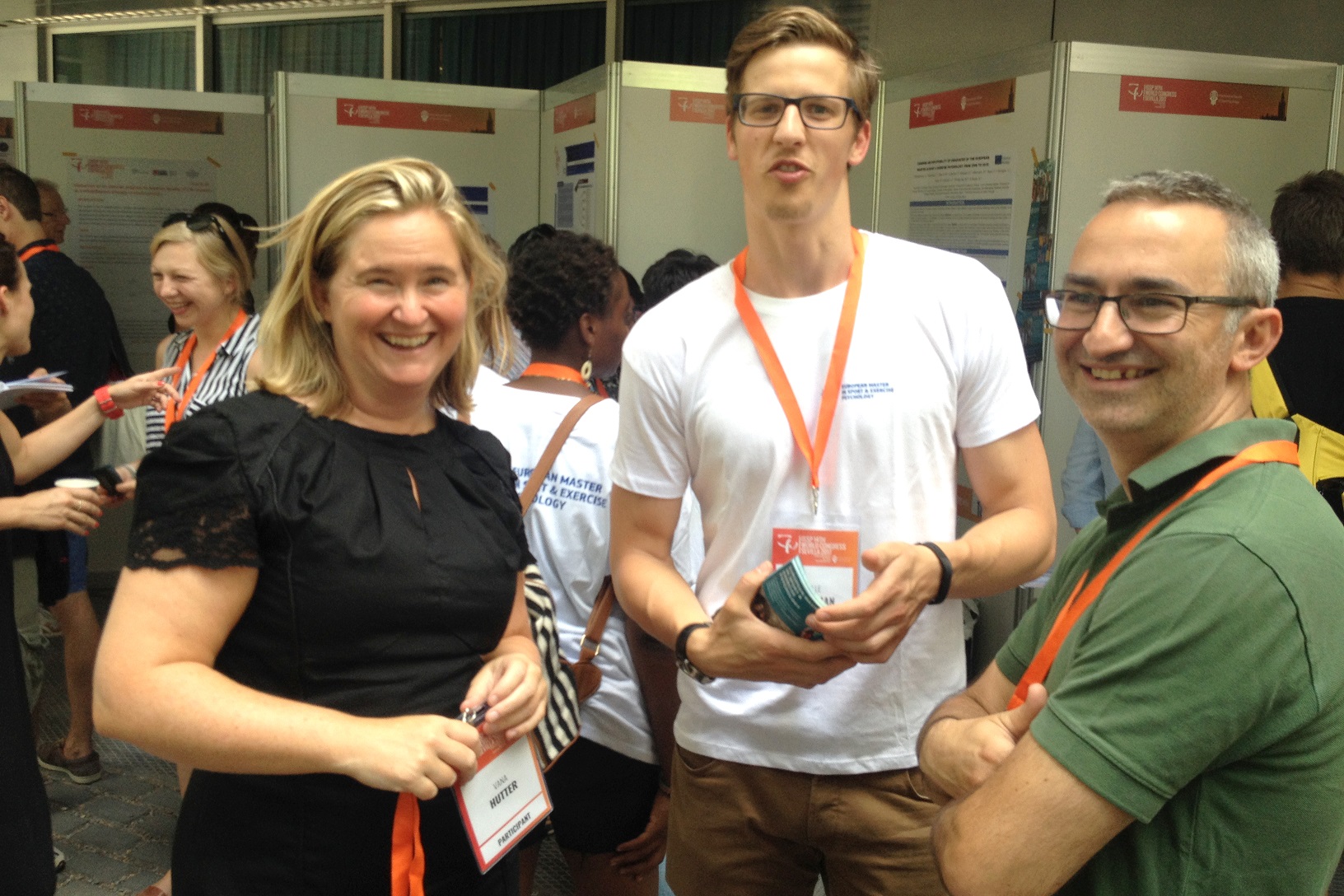 With Vanna Hutter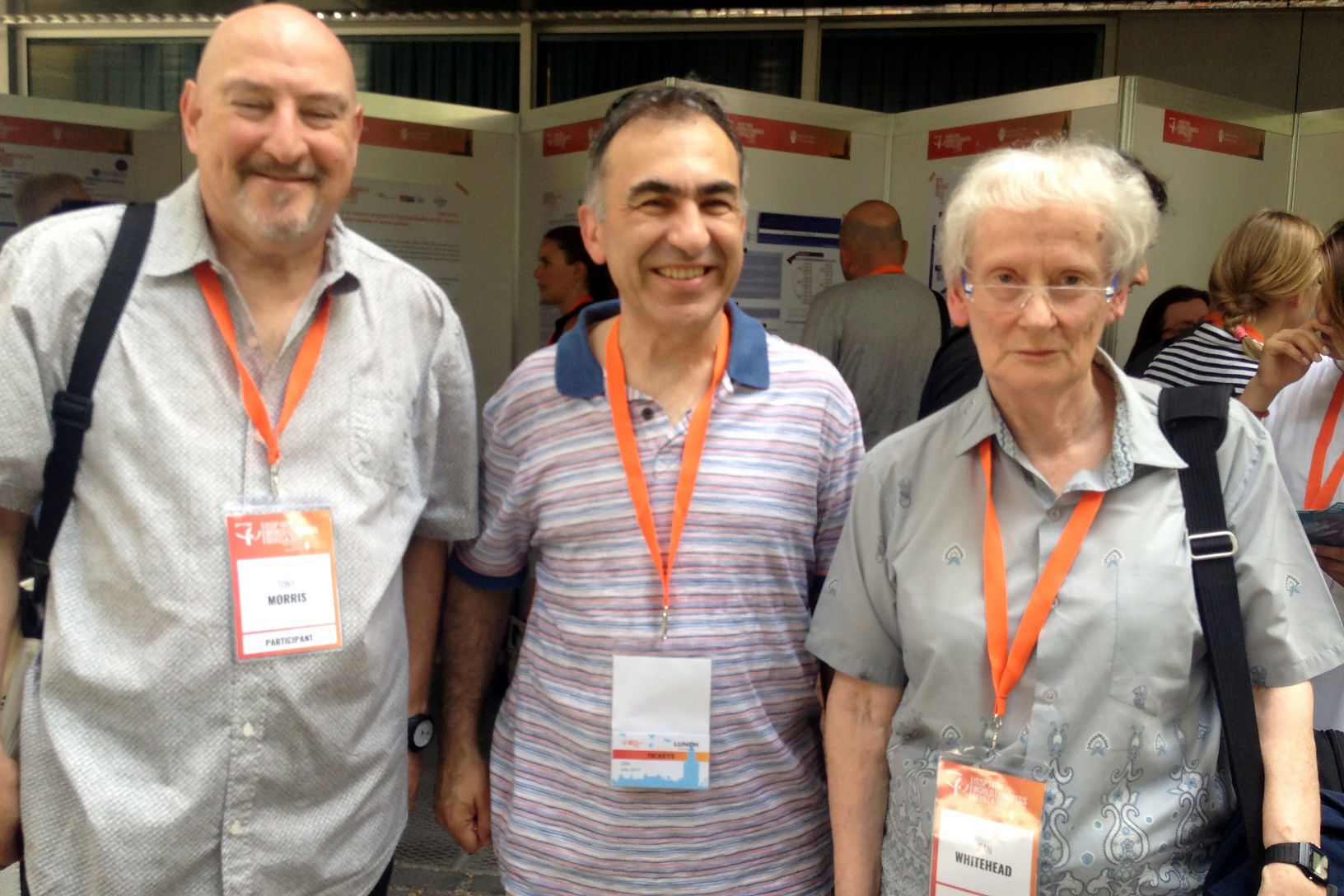 With Jin Whitehead & Tony Morris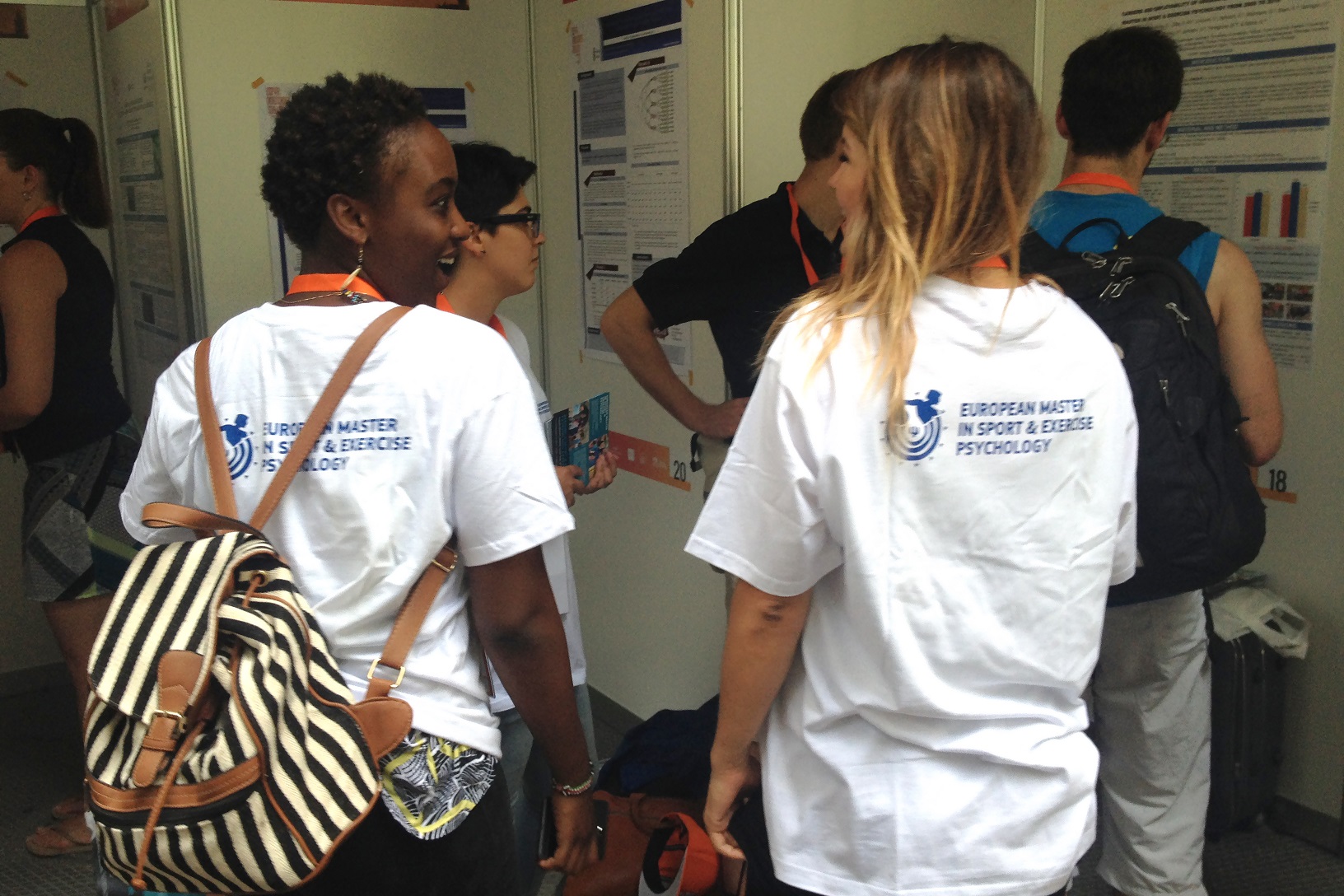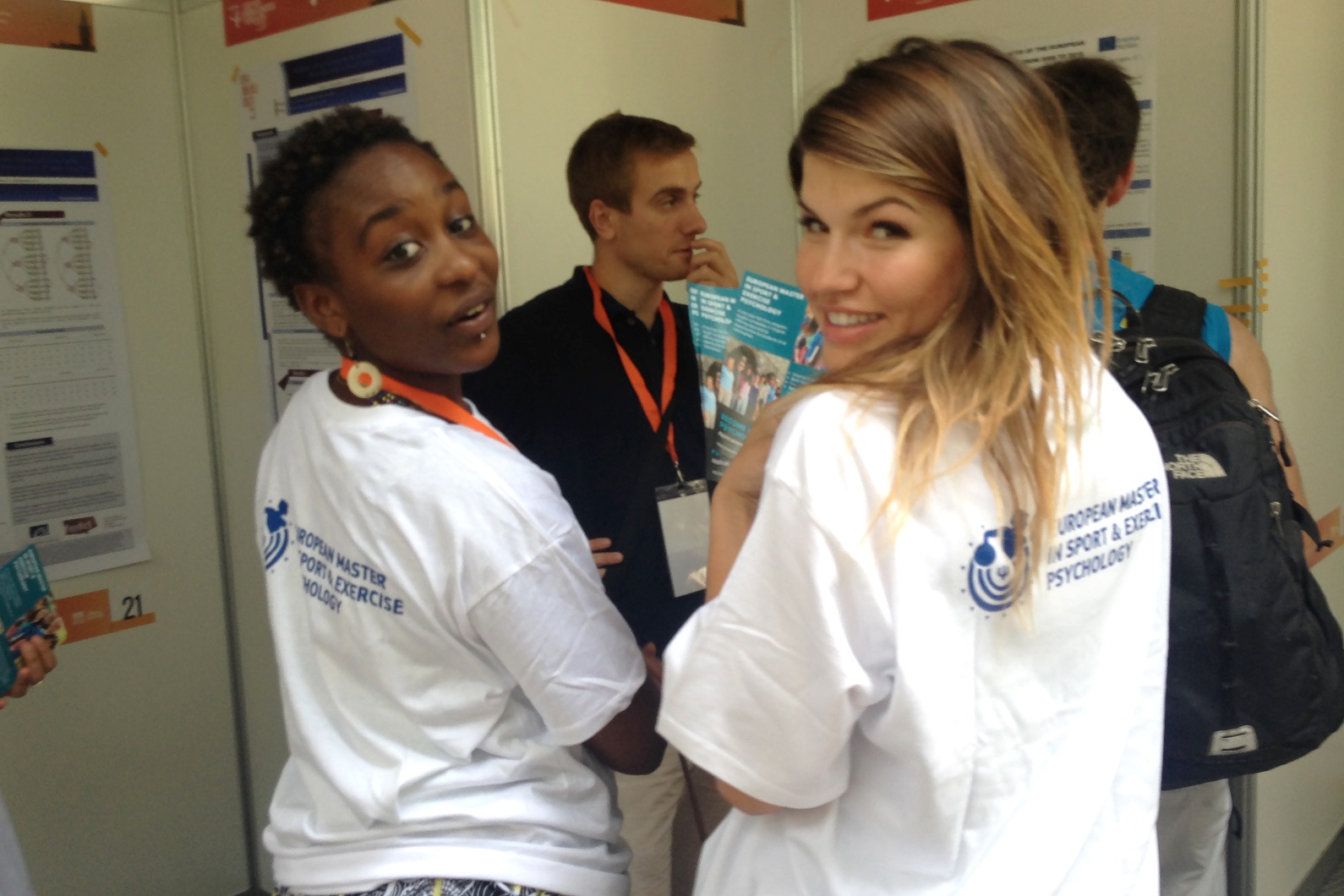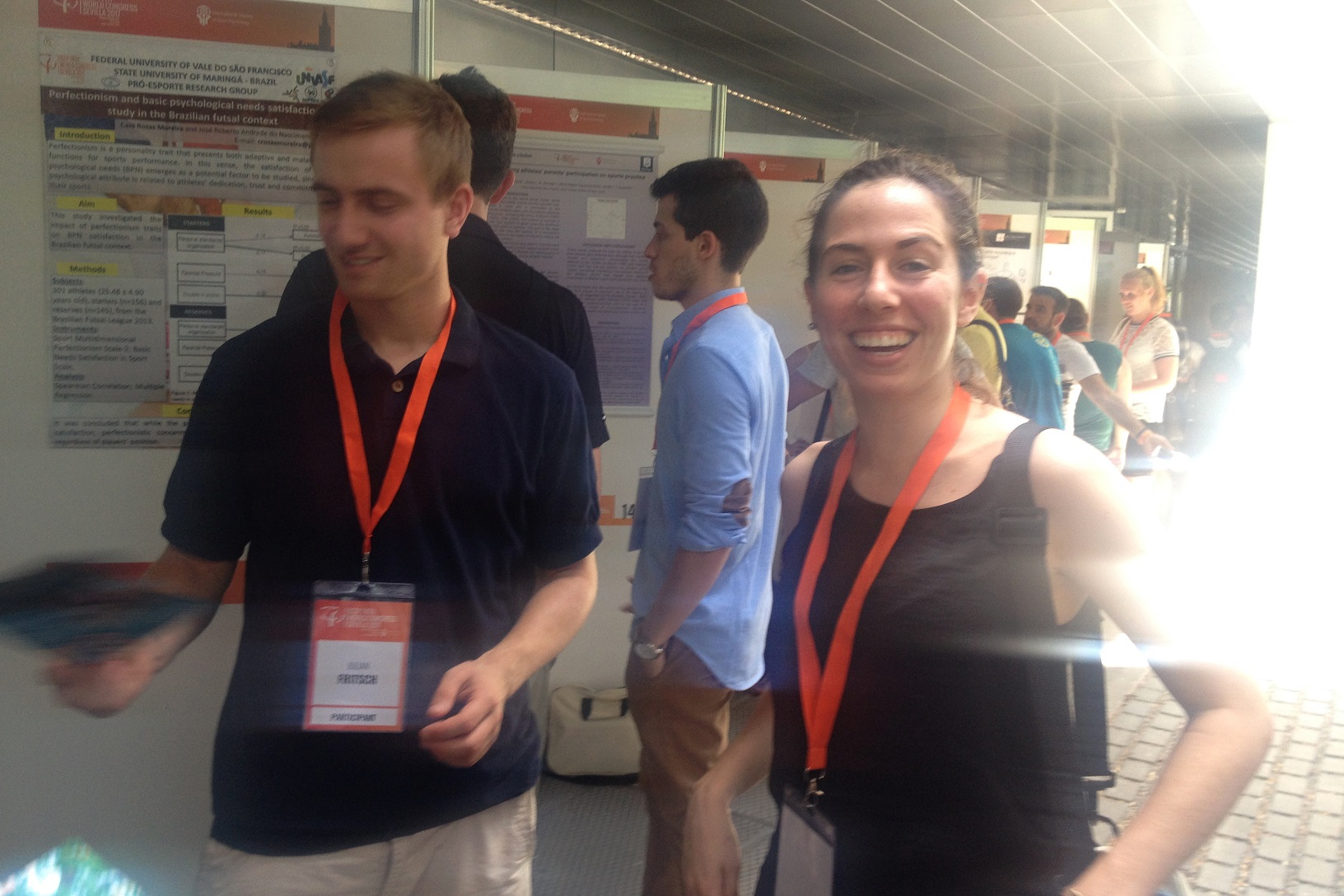 Hi Julian, hi Chris!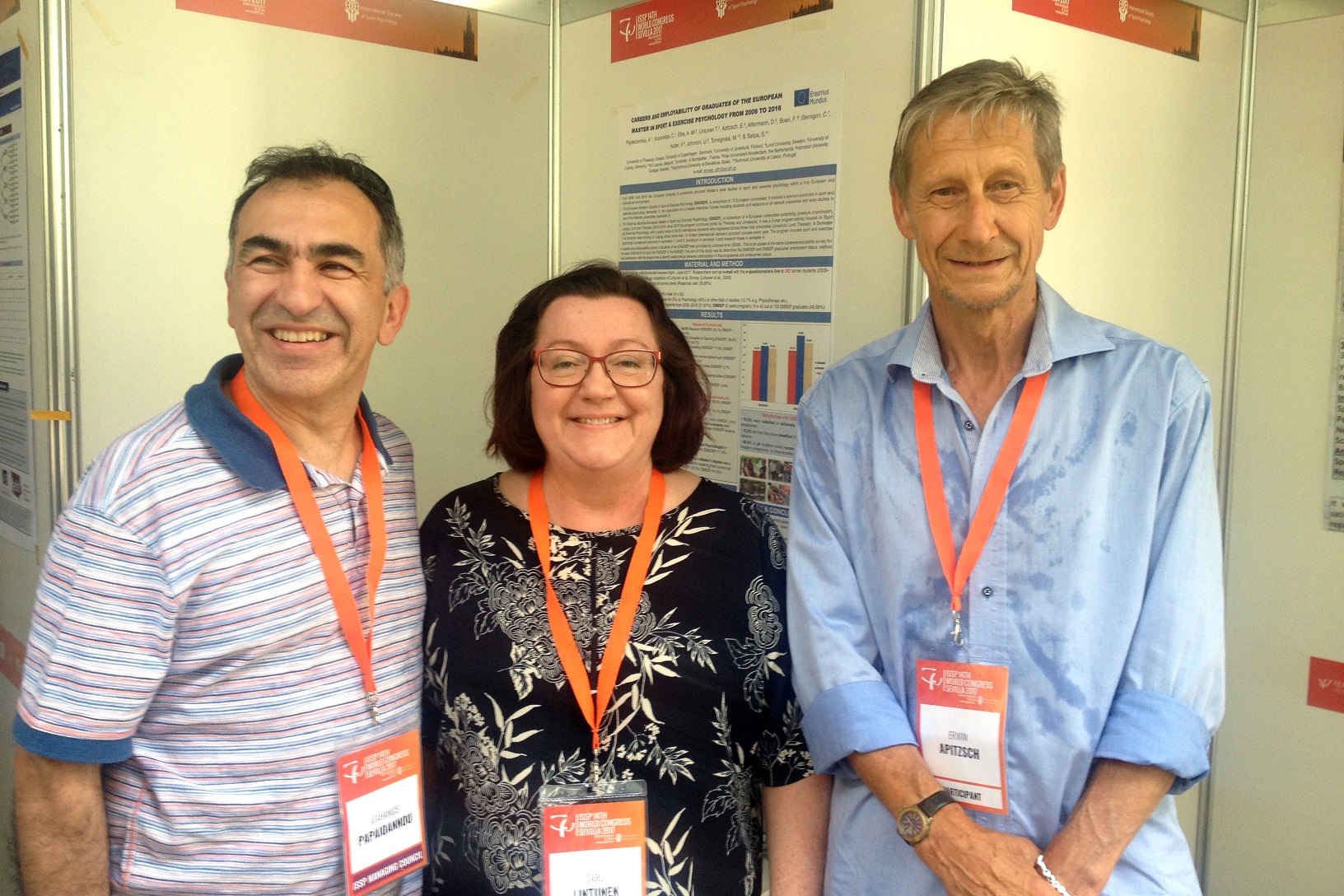 with Professor Papaioannou, Professor Lintunen and Professor Apitzsch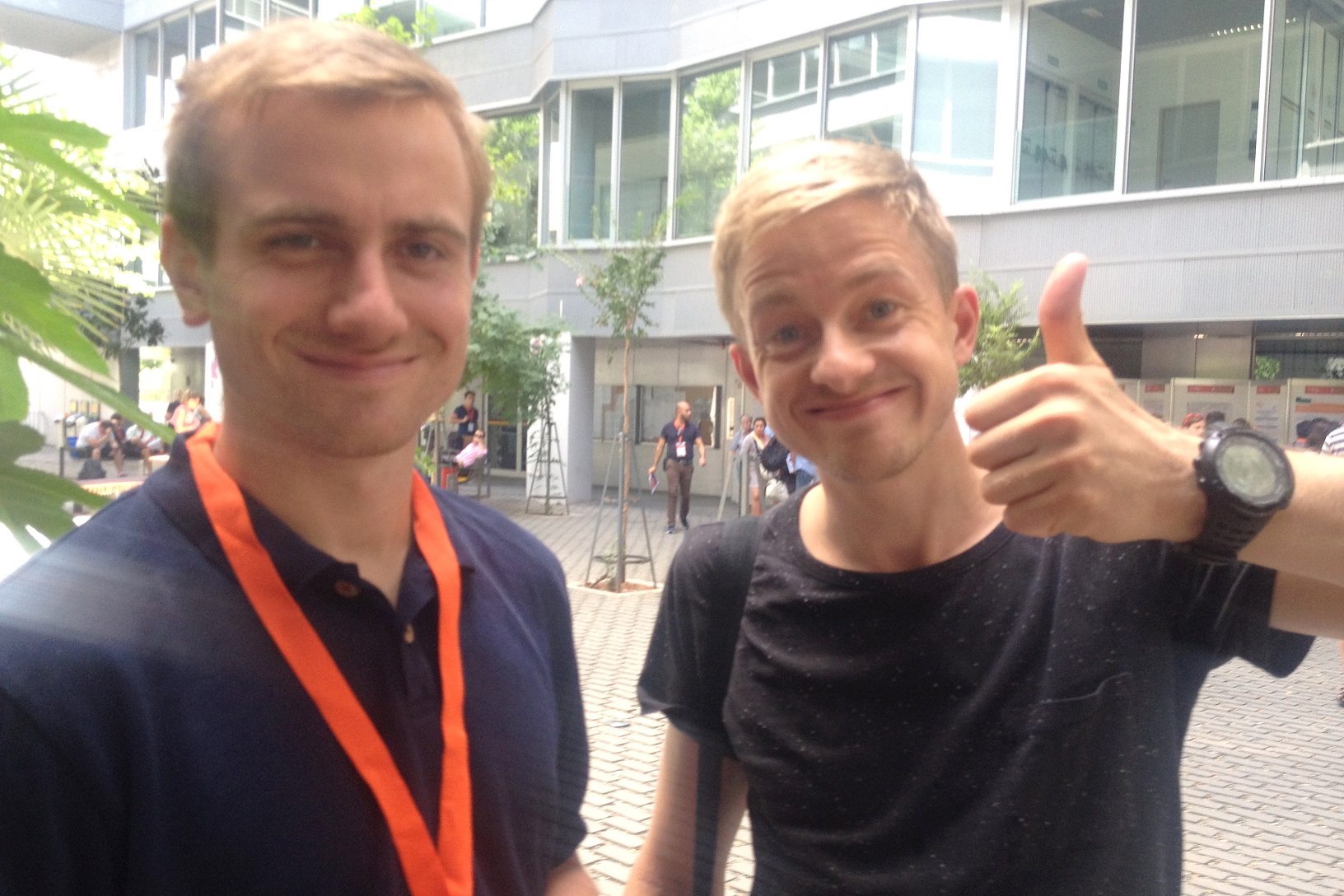 Julian & Jon (EMSEP)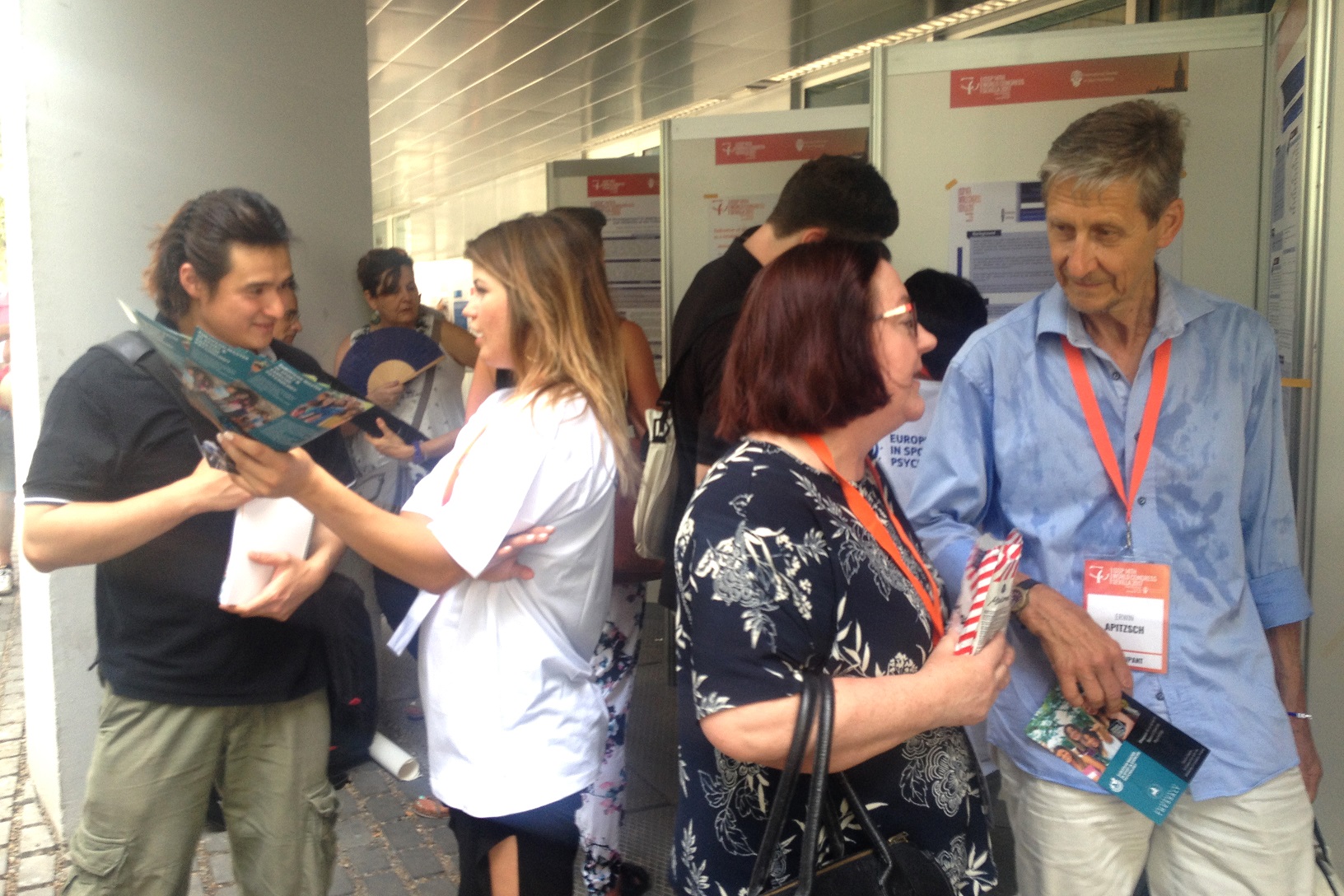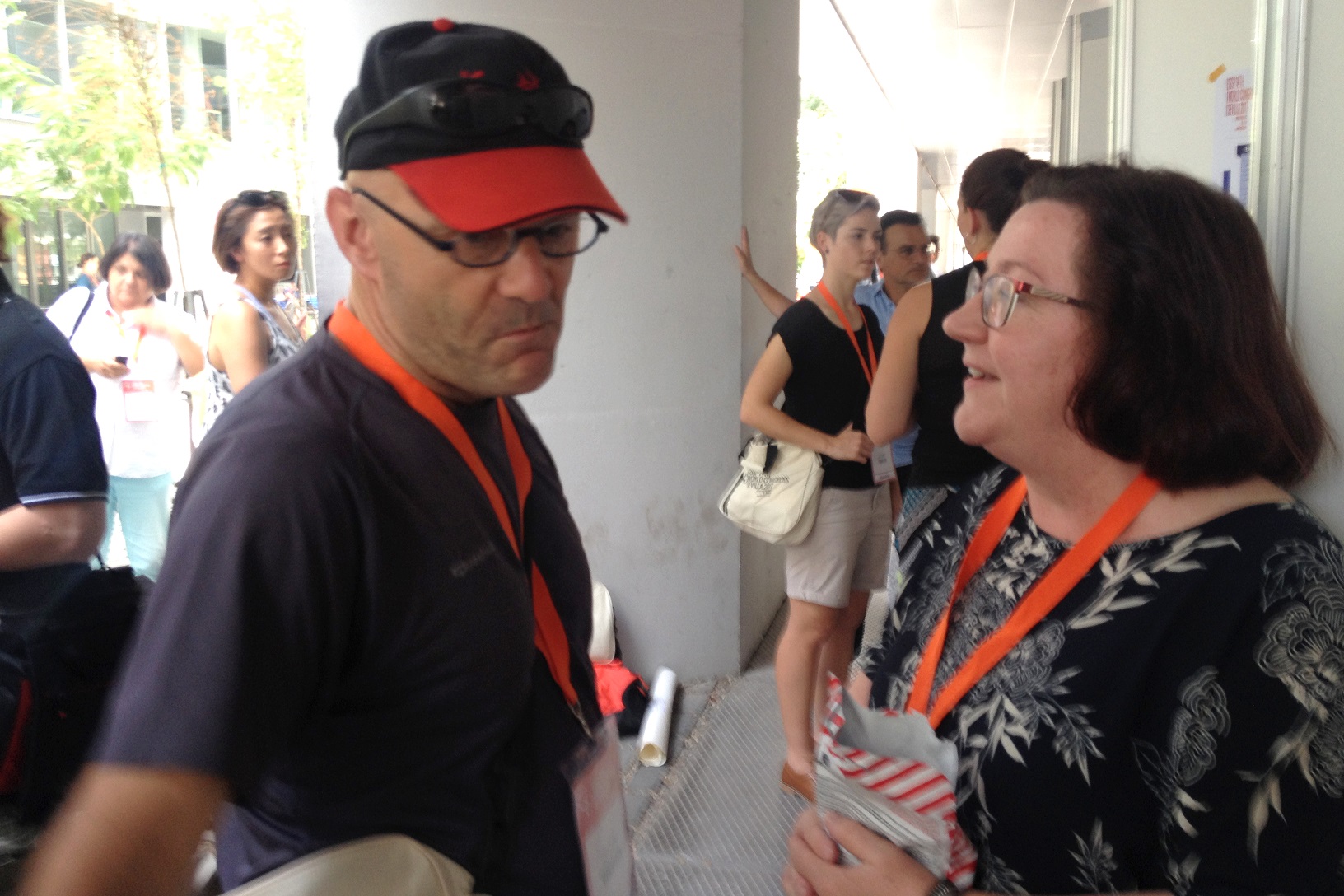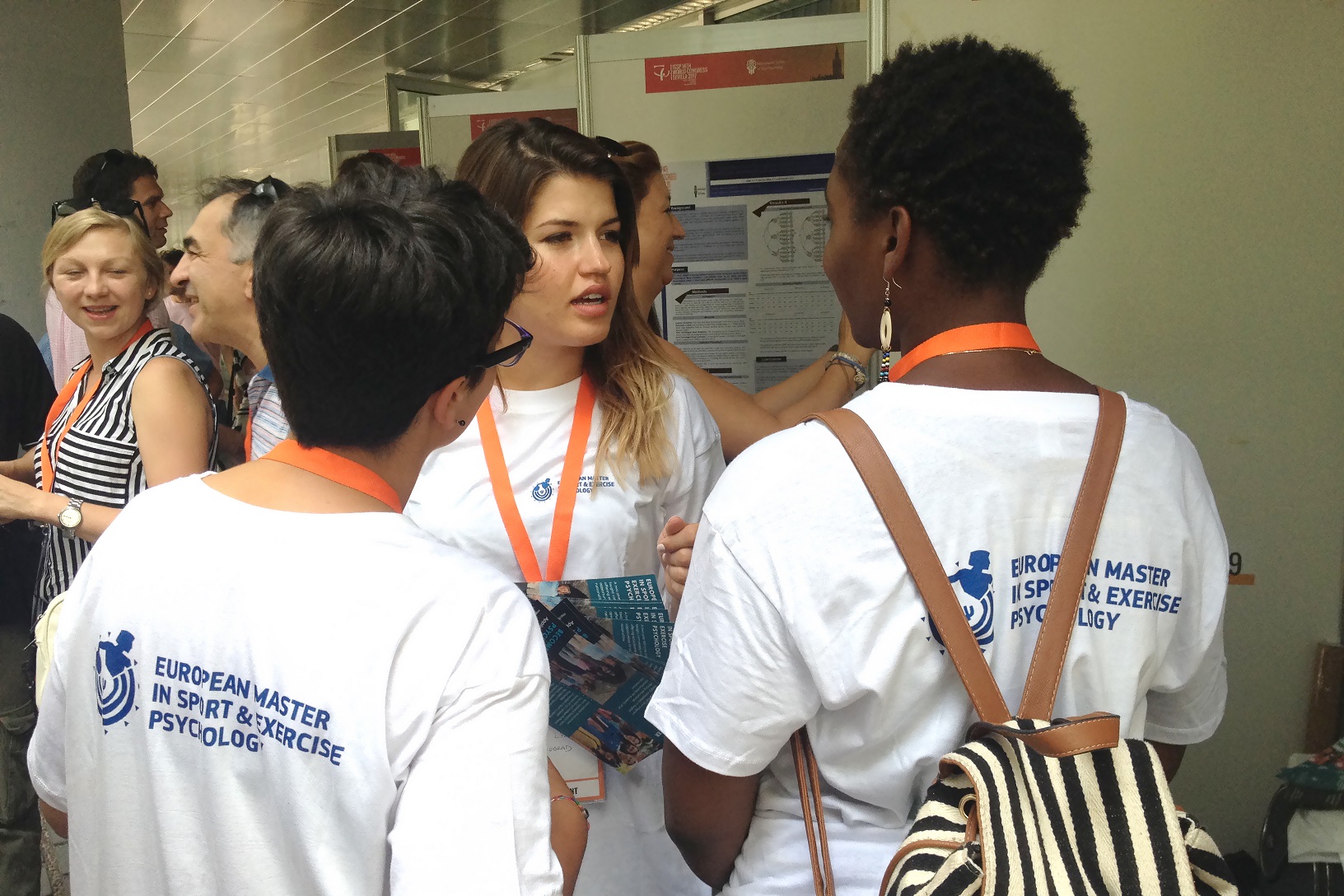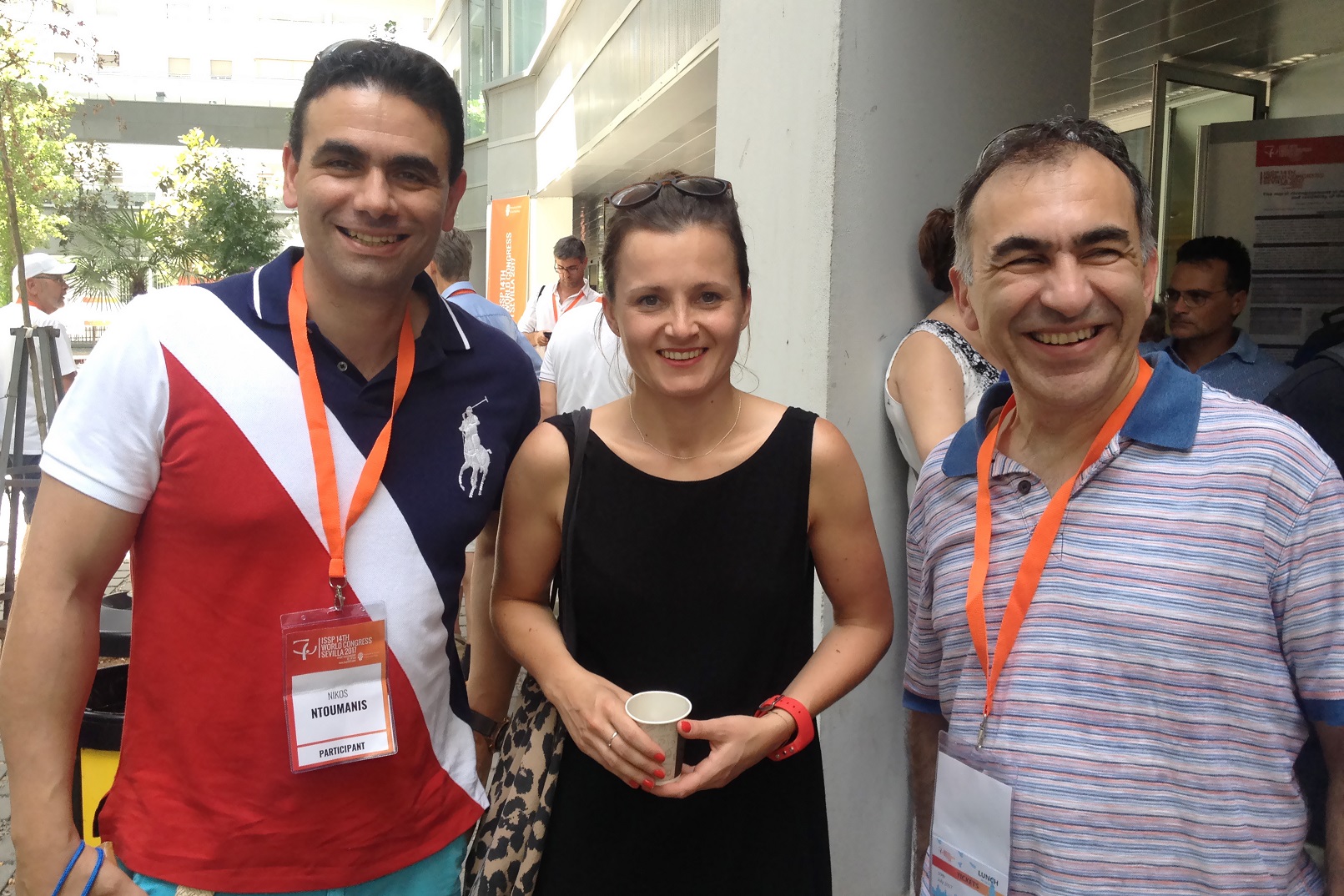 With Professor Nikos Ntoumanis and Malgorzata (Gosia) Slawinska (ENYSSP MC)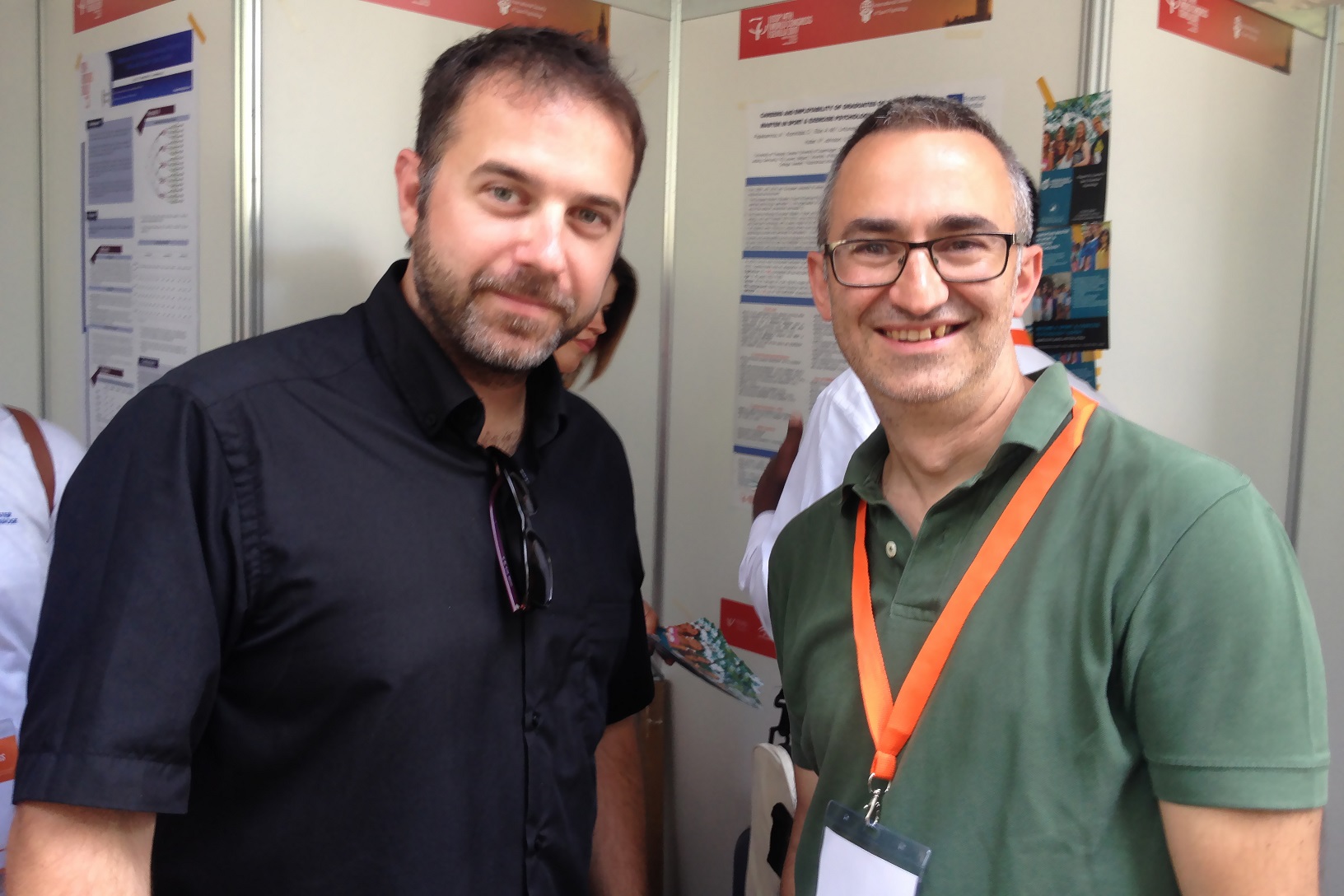 With Alex Latinjak and Antonis Hatzigeorgiadis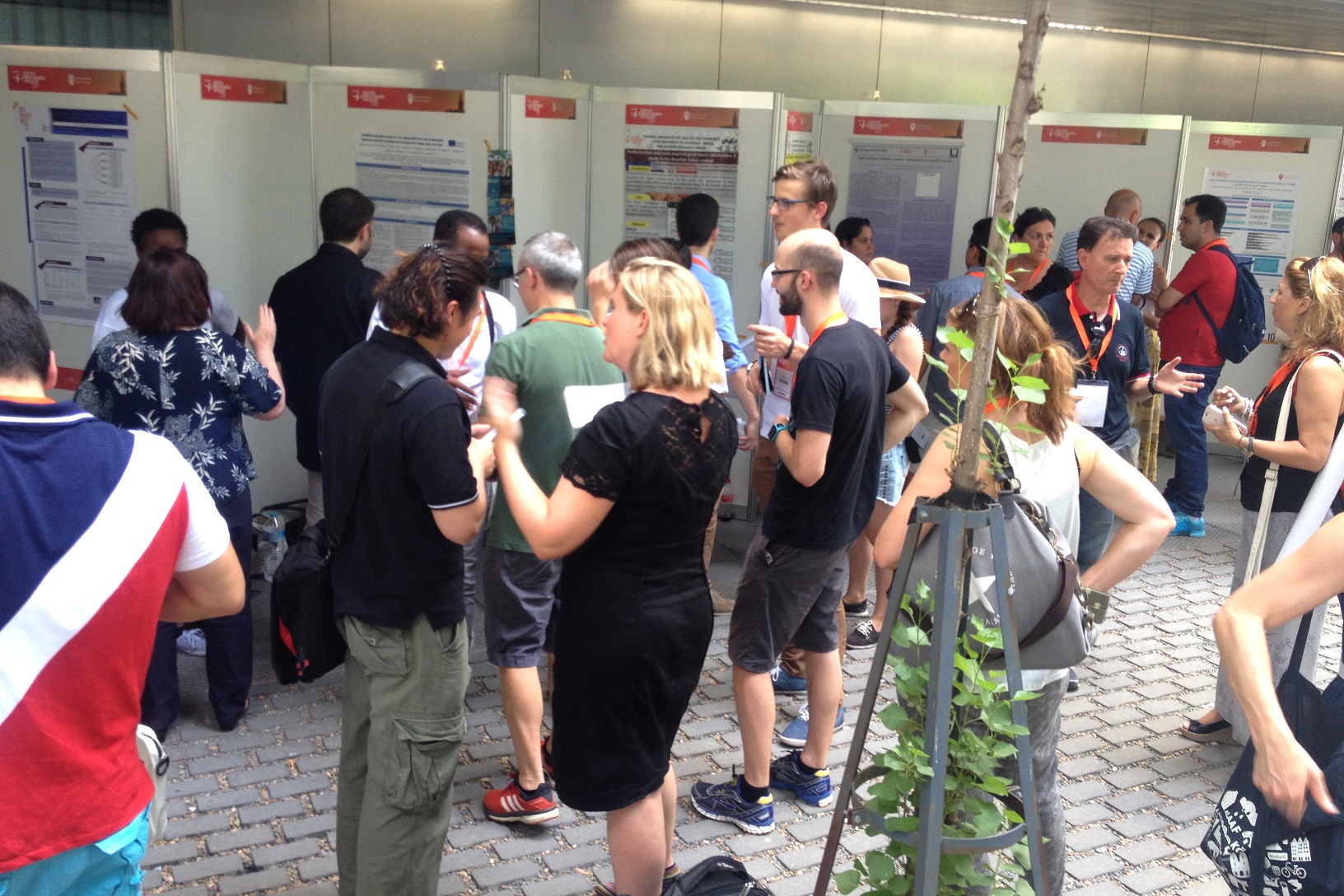 Monday, 17 July 2017 13:50